Data sheet
Vegan Milker is a simple kitchen utensil that allows us to make homemade vegetable milks quickly and actively contribute to the ZERO WASTE philosophy.
Made in Spain
Vegan Milker by Chufamix® has been designed and produced in Spain (EU). It's patented as invention with worldwide protection in the European Patent Office (EPO), in the USA Patent Office (USPO), in the Chinese Patent Agency, in the Mexican Institute of Industrial Property (IMPI), etc.
The invention is composed of 4 pieces, which are manufactured in Spain by 6 small companies from Valencia and Alicante:
Materials
A container (NAS)
The filtering glass (Polypropylene and stainless steel mesh)

A mortar (Polyethylene)

A cover lid (Low density Polyethylene)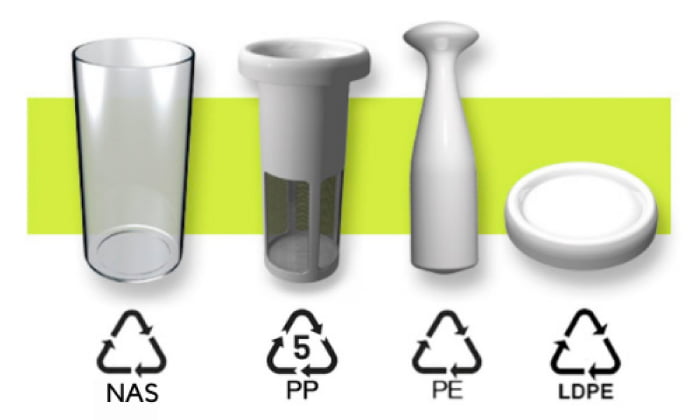 All the plastics we use are of European and American origin and are certified by Bureau Véritas as free of toxic components such as BPA, BPS, PVC, Bakelite, Formaldehyde, Phthalates and heavy metals.
We have also carried out Mechanical Safety Certification Tests in accordance with European laws.

Sustainability
Vegan Milker is continuously evolving towards an ORGANIC and more SUSTAINABLE model with non-plastic and high quality materials. With this soul Vegan Milker Soul is born.

Glass jar.: resistant to heat shock and movement (so it can handle hot water and the vibration from the hand blender, which most glass recipients do not).Our glass is free of lead and cadmium too.
Bamboo lid: we've chosen bamboo because it's a flexible and organic plant based material. It does not contribute to deforestation.
Pine tree wood mortar: pine wood from certified sustainable forests from northern Spain. Made in Spain.
Stainless steel filter: injected with polypropylene free toxic plastics.