Vegan Milker Black Refurbished
La única máquina manual (muele, filtra y emulsiona) para hacer tu propia bebida vegetal casera de forma fácil y económica con todos sus nutrientes.
Incluye
Vegan Milker Black
Nuevo: vaso con medidor y adaptado para encajar en la nevera (forma cónica).
Ebook "Tus leches vegetales caseras". PDF con recetas de leche de almendras, leche de arroz, leche de avena u horchata.
Producto reacondicionado: puede presentar pequeños defectos estéticos que no afectan a su funcionamiento. No se admiten devoluciones.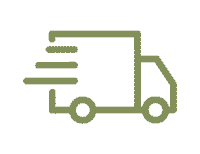 Free shipping from 100€ (except for tigernut orders)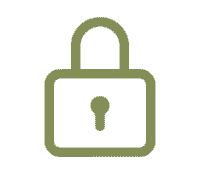 Secure payment on all purchases
Descripción
Refurbished Vegan Milker Black
Giving a second life to Vegan Milker items that have only aesthetic flaws is an economical and healthy choice for you, for Chufamix and for our wonderful Planet!
Special features of this refurbished product
One or more items that make up this refurbished version of Vegan Milker Black may have aesthetic flaws that in no way affect the functionality of the product.
Lid: Mark or slight scuffing on the visible top.
Container: Manufacturing marks such as scratches, scuffs and discoloration of the plastic material.
Filter: May have mesh with a slight dent or a 1 mm burr at the apex of the rib.
Mortar: Older models with plastic tack on the handle or possible slight burr.
Box: Boxes are recycled from the same or a similar model.
Color: The elements (filter, mortar and lid) can be of different colors (white or black) even combined.
Shipping: Returns are not accepted.
Make your own homemade plant milk in 5 minutes. Vegan Milker is the kitchen tool to prepare plant-based milk at home in the simplest way. All you need is a blender and a Vegan Milker by Chufamix to make your own plant milk. The recipe book included: "Homemade plant milk" in PDF, with recipes and tips for vegan milk, juices, pulps, yoghurts and vegan cheeses.
Vegan Milker Black – Features
Vegan Milker by Chufamix is a simple veggie milk maker that consists of 4 pieces that can be stacked together for better storage.
Container: with marked measurements (0.8 and 0.5 L)
Filter: stainless steel.
Mortar: BPA Free plastic.
Lid: BPA Free plastic.
The hand blender is not included (usable with any hand blender, food processor or stand mixer) Watch video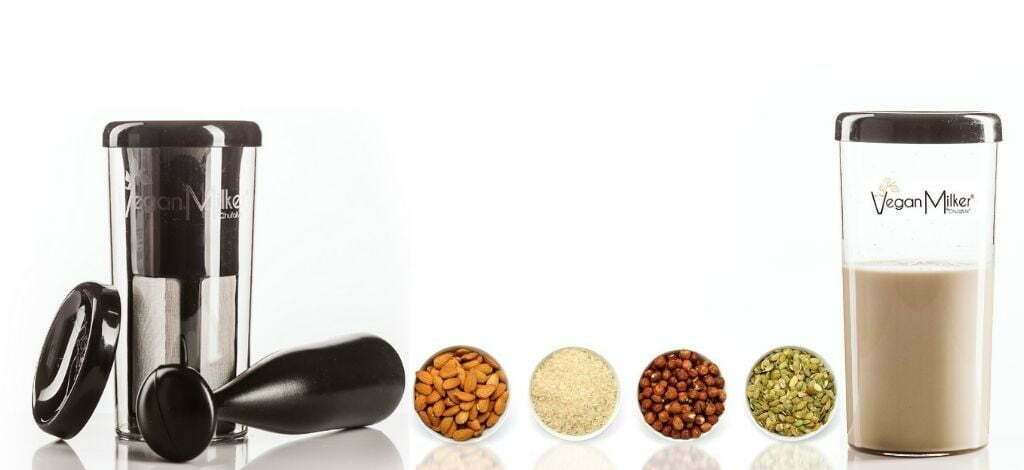 Guaranteed quality
2 year warranty. % Made in Spain with the highest quality materials. Quality certificates. At Vegan Milker we use the highest quality materials to comply with the strictest food contact regulations in countries such as Japan, Germany and Switzerland, always committed to healthy and sustainable food. Plastic-free of toxic components such as BPA, BPS, PVC, Bakelite, Formaldehyde and Phthalates.
Reasons to buy vegan milker by chufamix:
Quick and easy:
You only need 5 minutes to enjoy the best dairy-free plant milk: homemade coconut milk, soy milk, almond milk, rice milk, oat milk, or any other non-dairy milk.
Suitable for all types of diets and intolerances
The alternative for all types of vegan, vegetarian and intolerant diets. Gluten and lactose-free milk for healthy lifestyles. Homemade plant-based milk are 5 times more nutritious than industrial or packaged milk.
Nutritional value
Plant-based milk maintain all the nutritional properties of the original seed, multiplying their benefits x 5 compared to industrial milk (in cartons). It allows you to choose the ingredients you like to prepare your natural and healthy plant milks.
Vegan milker cleaning
Faster and cleaner than the traditional nutbag process. It can be washed under the tap with soap and water in 1 minute or in the dishwasher (-70ºC). Watch video
Vegan milker recipes
How to make homemade almond milk in 5 minutes
All you need is a standard household hand blender (or food processor), your Vegan Milker and follow the steps:
Add water to the container following the marked measurements.
Place 100 g of almonds in the stainless steel filter with your favourite natural flavourings (cinnamon, vanilla, etc.).
Grind with your hand blender for 1 minute.
Press with mortar to strain the almond milk.
Enjoy your homemade almond milk with all its flavour and nutrients!En el siguiente video veréis de forma detallada qué fácil es hacer leches vegetales con Vegan Milker.
In the following video you will see in detail how easy it is to make vegan milks with our nut milk maker.
Get to know Vegan Milker By Chufamix
More information
Share on social networks!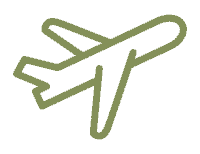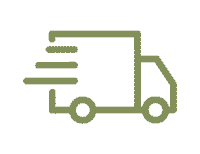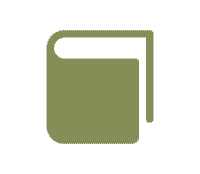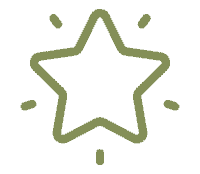 We select the best products