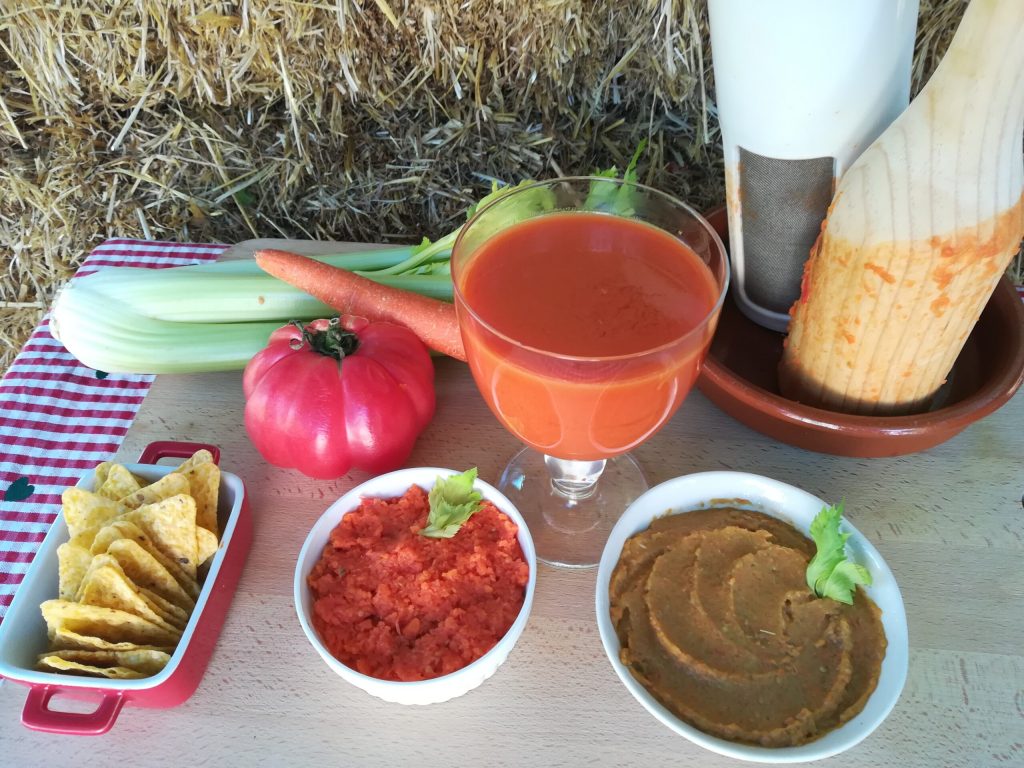 This tomato carrot juice is a refreshing and nutritious option to have this summer. It is a great alternative to salads and cold soups, yet a fantastic way to get those seasonal veggies in too! Plus it will supply you with many nutrients which can protect you against sun damage. Consumption of both carrots and tomatoes will help you reach the daily requirements of vitamin C, A and K which are great for skin and hair health. When it comes to minerals, both are rich in iron and potassium!
The traditional recipe recommends straining the juice to obtain a smoother juice, but when you use Vegan Milker to make the juice, you get to strain at the same time you blend the juice, which saves up on time and still produces brilliant results!
Thanks to Chufamix's optimal filtering system, there's no need to boil the tomatoes and peel them, since the filter in our Vegan Milker allows you to thoroughly blend all kinds of fibrous vegetables such as celery and ginger. The results? A smooth, creamy juice made in minutes!
If this is the first time you're using your Vegan Milker to make some juice, we recommend you watch our video "how to make fruit and vegetable juice with Vegan Milker" so you can learn all the tricks to make the most delicious juices. It's as easy as blending the juicier ingredients first, and then proceed with the drier ones. However, it's better explained in our post.
Ingredients to make ½ litre of juice
600g ripe tomatoes
200g celery
A bit of ginger
200g carrot
Juice from 1 lemon
1 tablespoon extra virgin olive oil
A bit of salt
Instructions:
Clean, peel and chop the tomatoes, carrots and celery.
Place the tomato cubes, lemon juice oil and salt and blend everything carefully.
Once the tomatoes have been squeezed, we add the carrot, celery and the bit of ginger and then blend again.
Then, de-attach the filter and use the mortar to strain the juice.
The juice is best had cold or with some ice!
How to recycle the pulp: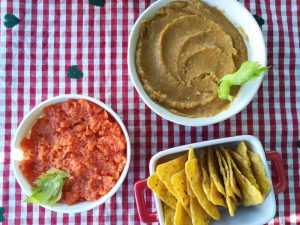 Before we start with this section, here's an important bit. Celery can be a bit fibrous and leave some small strands in the pulp. This is not much of a problem, since you can't really feel them in the mouth, but it's possible to see them. If this bothers you, simply omit the celery in the recipe when you blend the carrots. Put the pulp aside and then proceed to blend the celery, discarding the celery pulp afterwards.
The tomato carrot pulp is very tasty, and it can be enjoyed paired with some veggie burgers, salads, omelettes or even as a vegetable paté.
It tastes absolutely delicious when paired with some avocados to make a special version of guacamole. It was so good that I had to devour it with some nachos just after I'd taken the pictures.
But as I always say, you can adapt this recipe to your personal preferences and add all kinds of ingredients to suit your tastes: garlic powder, hot sauce, etc… The sky is the limit!