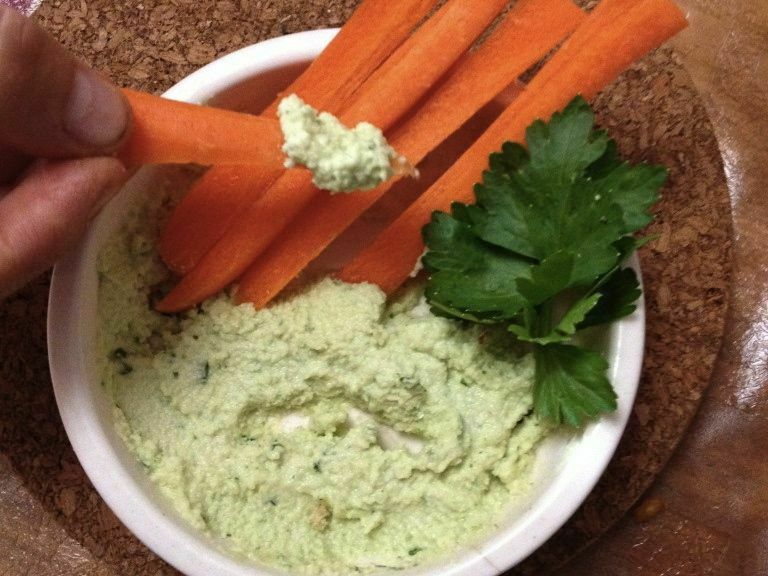 Ingredients
The leftover pulp from making 1L of

Almond milk

.

A large clove of garlic

A dozen celery leaves

A dozen parsley leaves

11 drops of lemon juice or white vinegar

2 tablespoon of olive oil
If we use organic products, this increases both the flavour and nutritional values.
Preparation
Finely chop the garlic and herbs.

Mix it in a bowl with the almond pulp.

Then add the salt and lemon juice, and mix again.

Finally, add the olive oil, and let it rest, for at least 5 hours (You may mix it with a hand blender, to make it more homogeneous).

You can eat it with bread, or with carrot or celery sticks
Tips
Another idea related to this recipe is to add water and bread crumbs and mix it with the blender to make a cold almond soup.
Thank you Maite for this tasty recipe! We enjoy it a lot!