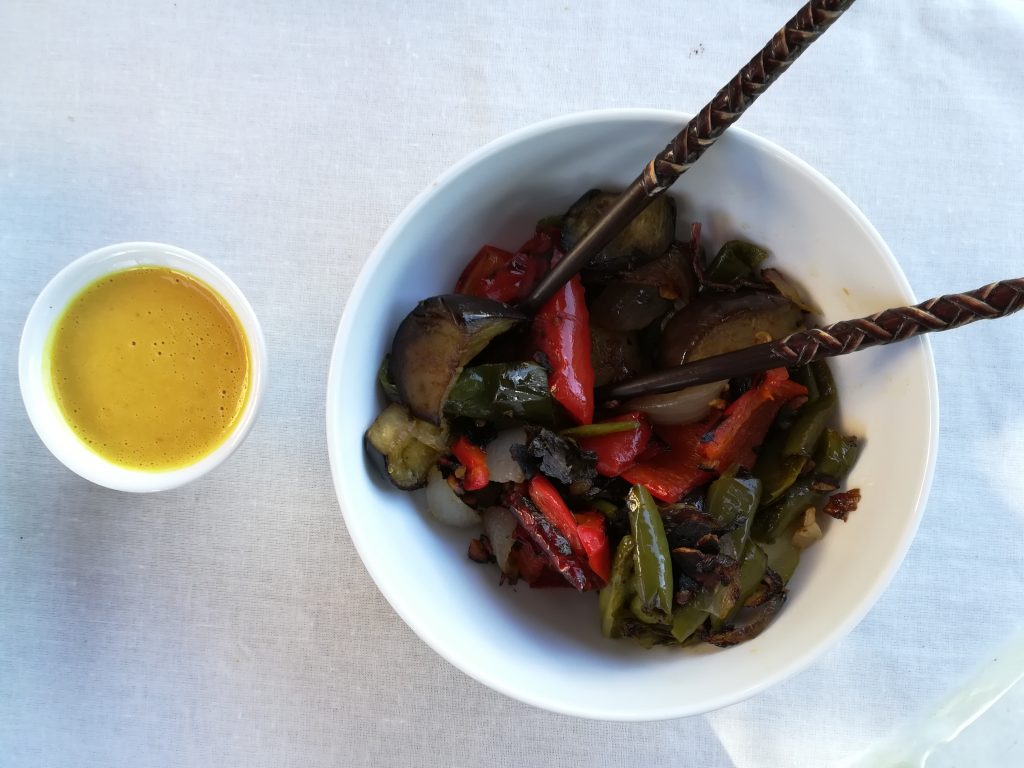 Satay sauce is a traditional Asian recipe made with coconut milk and peanut butter. It's great paired with both fish and meat skewers, but we prefer to use a seasonal vegetable recipe, including delicious mushrooms. Another vegan recipe made with coconut milk, super tasty and easy to make!
I've based my recipe on this great one which our friends over at Conasi published a few months ago, adapting it to my tastes by lowering the sugar content and using homemade coconut milk instead. It turned out amazing!
Ingredients:
2 tbsp. peanut butter
1 tbsp. fresh lemon juice
1tbsp. soy sauce or tamari
½ teaspoon ground turmeric
1 teaspoon syrup (agave syrup, date syrup, etc)
1 small cayenne pepper
1 garlic clove
Instructions:
Heat the coconut milk along the cayenne pepper, using low heat. Beware that if you've let the coconut milk chill, it will have a layer of coconut cream on top. This is great to use in the sauce, as it will make the sauce creamier and more luscious!
Keep heating on low for 1 or 2 minutes until the fat is dissolved, and then turn off the heat.
Let the cayenne pepper steep in the milk and add the rest of ingredients, starting by the soy sauce, and then the lemon juice and turmeric, stirring after each addition.
Last but not least, add the peanut butter and chopped garlic, and keep stirring until the mixture is homogeneous and every ingredient is incorporated. Warm milk will aid in having everything dissolve easily.
If you'd rather have a smoother sauce, feel free to use a hand blender to remove all kinds of lumps, but this is not necessary.
Let sauce chill for at least 2 hours before serving, so the flavours have time to fully develop.
Then drizzle it on top of the skewers, and put some in a bowl as well to dip them if desired.
TIPS AND TRICKS:
You can get a thicker sauce by lowering the coconut milk amount to 30ml. This version will get you a sauce which is more similar to hummus or guacamole, very nice if you intend to spread it or use it to dip some food.
You have many more ideas on how to cook with homemade plant milks on this very blog, in the section COOKING WITH PLANT MILKS.
You'll see how easy, healthy and delicious it is!