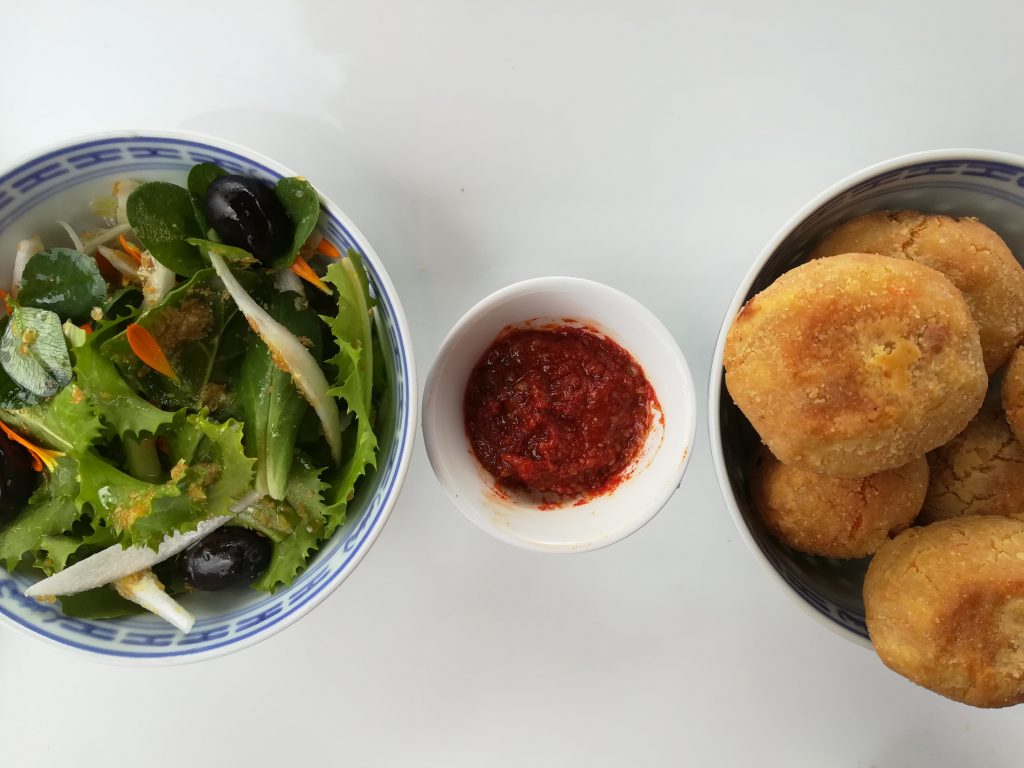 Vegan croquettes and burgers are a delicious, healthy meal that everyone adores. Plus they look and taste like they take forever to make, but in reality, they're super easy to put together.
As you know by now, we love recycling leftover pulp from making plant milks with our vegan milker and put them to good use. I'd like to share one of my favourite kitchen experiments with you today!
With this post, I'd like to show you on one side how easy to make homemade burgers are, and on the other hand, how beneficial for the environment it is to cut down on the unnecessary plastic associated with the consumption of processed foods. Isn't that great?
Plus, when it's us making the burgers, we also get to use seasonal, local ingredients and we also avoid allergens and other ingredients which may or may not suit our personal needs. Want more pros? You get to supplement them with natural ingredients to boost the content of some nutrients, for example adding sesame seeds to increase the calcium content.
STEP 1. WHICH KINDS OF PULPS ARE BEST TO MAKE VEGAN BURGERS OR CROQUETTES?
Not all pulps are well suited to make these types of products. Some of them, like almond and tigernut pulp have way a sand-y texture, which makes them rather unappealing when used to make burgers. However, you can find many other recipes featuring them in this blog.
For this recipe, we used soya milk pulp (also known as okara), which, in our opinion, is the best pulp to make this kind of recipe. However, other kinds of pulp resulting from making plant milk from grains also work, but most of them are not gluten free.
STEP 2. INGREDIENTS TO MAKE THE PATTY DOUGH
(Yields 6 standard vegan burgers)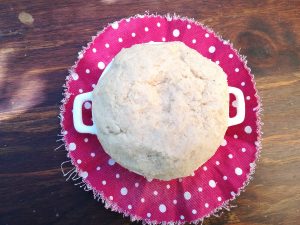 160g soya milk pulp (okara)
160g cooked rice (or any other cereal if gluten-free patties are not needed)
120g garbanzo flour
1 onion, minced
1 carrot, minced
1 garlic, minced
1 tbsp. tamari sauce (or any other condiment)
A pinch of salt
If we want to use pulp resulting from making plant milk from flakes, we'll need to reduce the amounts of pulp and cereals used, like in this recipe for veggie burgers with oat pulp (not gluten free, though)
STEP 3. INSTRUCTIONS TO MAKE VEGGIES AND/OR CROQUETTES
Wash and mince the vegetables and sautee them on low heat with a bit of oil
 Mix pulp with cooked rice by hand or with a blender until mixture is homogeneous.
 Add cooked veggies (drained so they have no oil) to the mixture.
 Add tamari or any other flavourings, if using.
 Lastly, add garbanzo flour and mix until dough isn't too sticky and can be easily manipulated. If it's too wet, add more flour. To make croquettes, divide the dough into balls, and if it's burgers we want to make, we should flatten the balls. (You can see the estimated size in the picture below)
 If we've opted to make croquettes, we'll need to fry them in abundant hot oil quickly so they don't absorb much oil. If it's burgers we're making, they can be lightly fried in a pan with a bit of oil.
They can be garnished with any condiment of your choice: tomato sauce, guacamole, mustard, etc… and served with potatoes or salad. Or you can make a classic burger with some bread too! The possibilities are endless!
STEP 4. ALTERNATIVES TO SUIT OUR TASTES
You can add any powdered spice to the dough to make it more exotic.
In order to make the burgers gluten-free, avoid using cereal-derived pulps.
If you're not vegan, you can coat the croquettes with a mixture of flour, egg and breadcrumbs before frying them.
Use any vegetables of your choice if you don't like onions or carrots.
STEP 5. PRESERVING THE BURGERS
These will last up to 3 days in the fridge. If they get too wet in the meantime, they can be chilled outside or be lightly douse in flour before frying.
Croquettes and burgers can be frozen. To do so, croquettes should be laid down in a tray inside the freezer. After frozen, they can be kept in a bag to take up less room.
If you're making burgers you have two options:
Use the same method that the croquettes used.
Stack them on top of each other alternating with layers of parchment paper so they don't stick together.
Hope you like these as much (or more) than your go-to storebought burgers! Cheers!