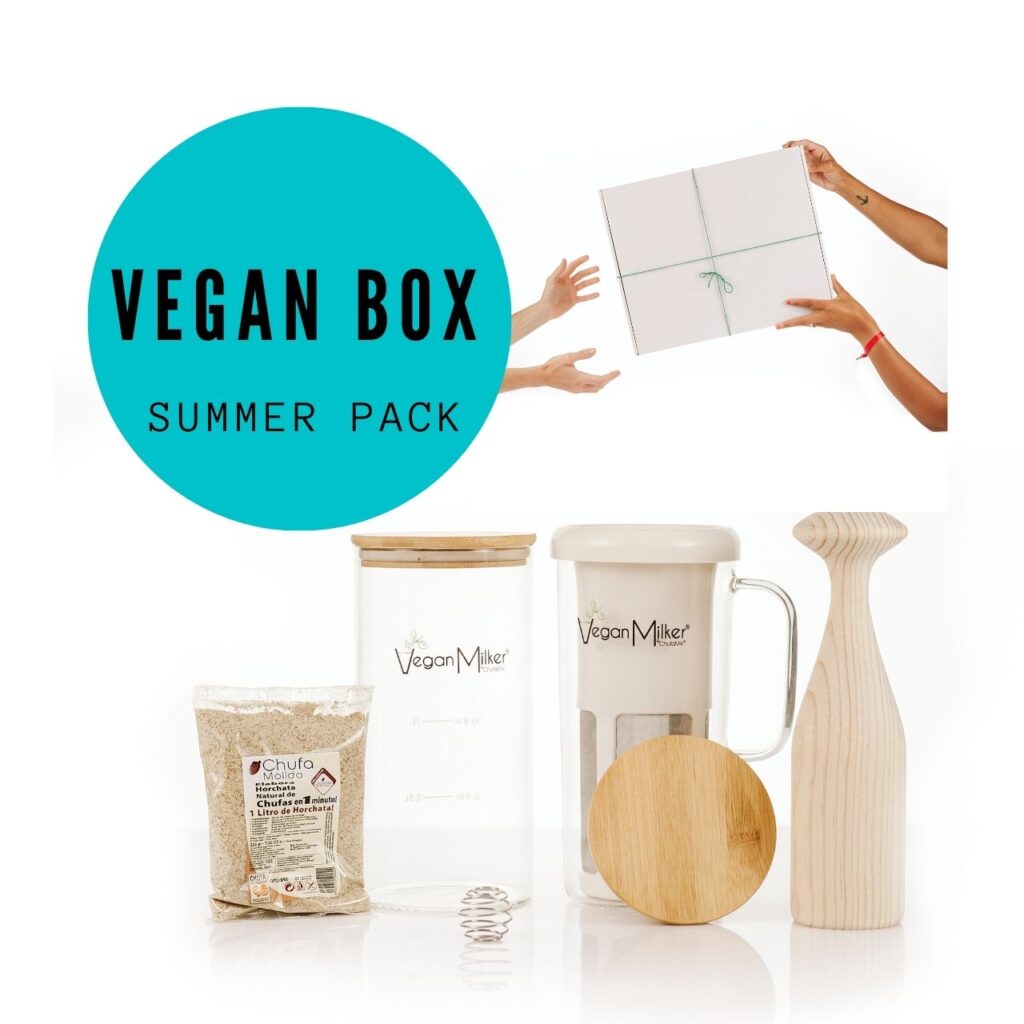 Feel like refreshing your summer in a healthy way? We have the perfect gift for you: the new Vegan Box – Summer.
In the Vegan Box version we have included everything you need to prepare your plant drinks in 5 minutes and also take advantage of the pulp to cook easy sweet and savory recipes.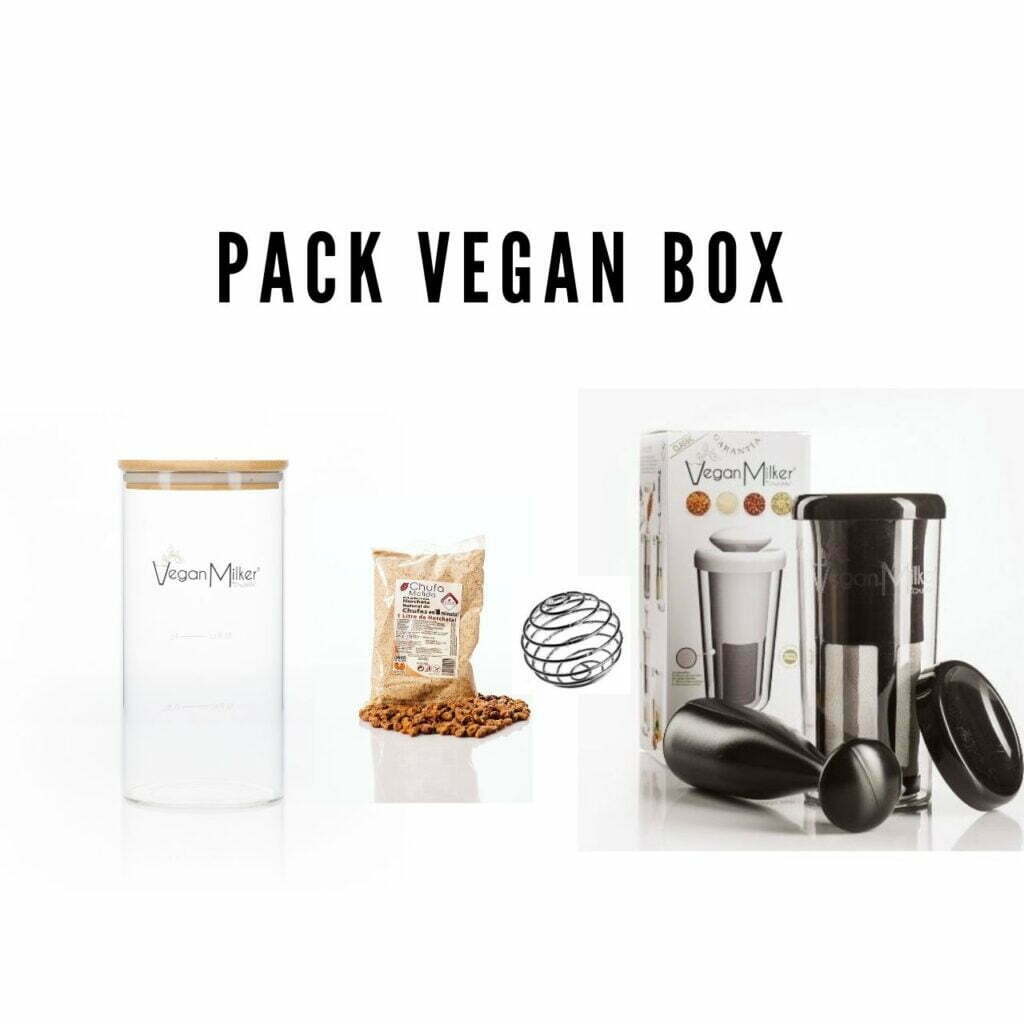 Treat yourself to the new vegan milk starter kit that gives you everything you need to enjoy delicious colorful and flavored horchatas and vegan milks at home.
Attention because the Vegan Box Summer includes:
1 Vegan Milker (choose your favorite model).
1 PDF recipe book with more than 70 recipes. You can download it right now here.
1 Bag of ground tiger nuts of 225 g to prepare a nutritious tiger nut milk.
1 Airtight storage jar with bamboo lid, large size (2000 ml) to store seeds or other foodstuffs.
1 Shaker ball to mix well the proteins of the plant milks you prepare, which is also perfect for shaking cocktails and other foods.
Do you like the proposal? Click here to see the product in detail.
Try your Vegan Box with the horchata or tiger nut milk recipe!
When you have the Vegan Box at hand, you could use it for the first time to make a natural homemade tiger nut milk or horchata. You will be surprised how good the horchata is, which besides being a millenary tradition refreshing drink, is super nutritious. (link to properties).
To make the horchata you have to follow these simple steps: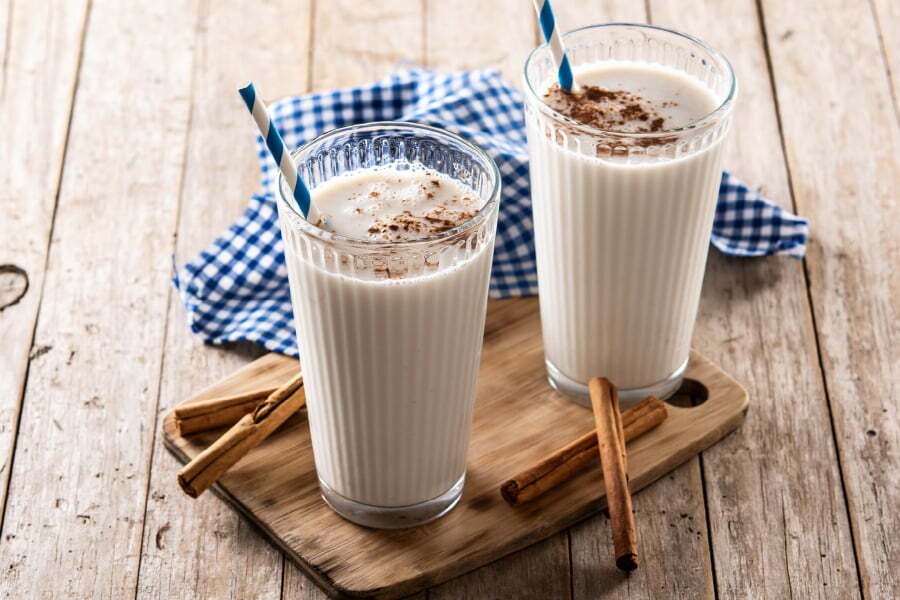 Put the ground tiger nut inside the Vegan Milker filter.
Add the natural flavorings that you like the most. We suggest using 2 pitted dates and a pinch of salt.
Place the filter inside the container and add 800 ml of water.
Blend with your hand blender for 2 minutes until the mixture is well homogenized.
Let stand for 5 minutes and strain.
To strain, remove the filter from the container, lift it above the milk and stir the pulp with a wooden spoon until it is visible.
Once the pulp is visible inside the filter, press gently with a mortar until the last drops of horchata are squeezed out.
Put the horchata in the refrigerator and let it stand for at least 2 hours before drinking.
Shake well before serving with the help of the shaker ball.
You can try more recipes that you will find in the free downloadable recipe book or in the recipe section of the website. You will see that with Vegan Milker you can also make natural juices, vegan yogurts, vegan cheeses and countless plant-based drinks.
Only the imagination is the limit!
Happy summer!