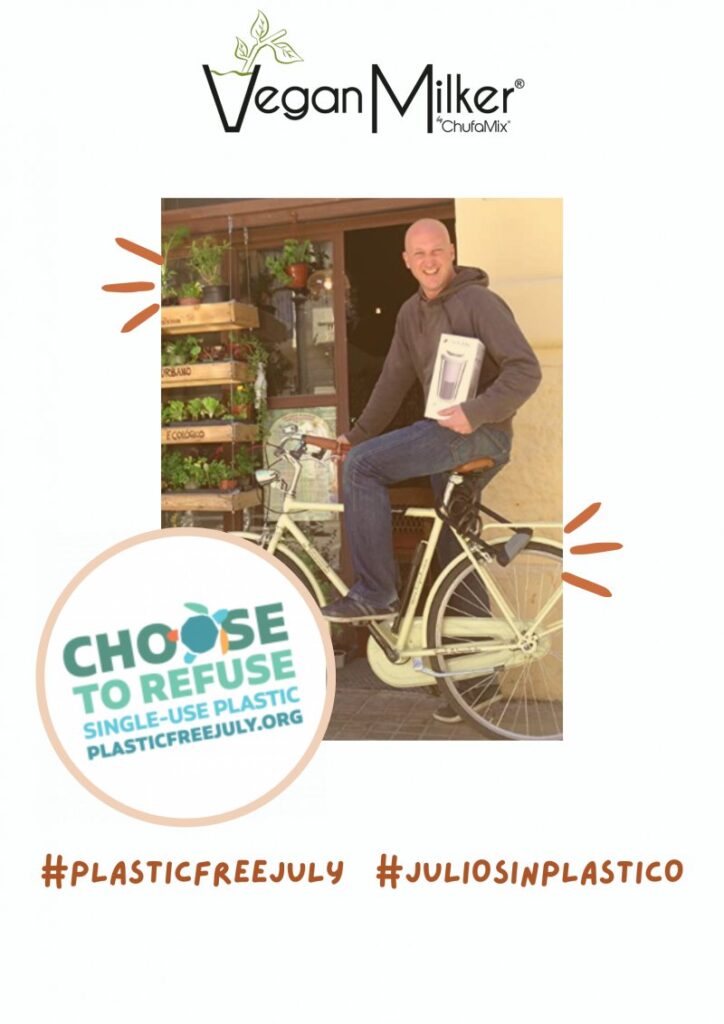 #Plasticfreejuly is a global challenge that invites us to reduce, rethink our lifestyle habits and dares us to make them more sustainable. This action and awareness campaign gives us ideas to reduce the consumption of plastic or single-use packaging and shows us the power of small personal changes.
The Plastic free july campaign reminds us that changing unsustainable habits for more environmentally friendly ones at home, at school, at work, or when traveling, is an urgent task. Being consistent with the change and maintaining it over time is a way to move forward as a group towards the common goal of reducing planetary waste and making the earth a more pleasant place for all creatures that inhabit it.
Reduce, reuse and recycle are 3 basic concepts to reduce the tons of waste we produce every day. Undoubtedly, among the three options, reducing is the most effective and important to assume.
There are thousands of alternatives that allow us to reduce the consumption of single-use plastics. In the food space, for example, they predominate:
1- Buy in bulk, always using a shopping bag.
2- Avoid buying processed food or drinks that are packaged in plastic.
3- Cooking at home with sturdy and durable cookware, avoiding single-use or short-lived tools.
Vegan Milker ideal gadget to reduce with the #Plasticfreejuly challenge
With a Vegan Milker at home, you will constantly reducing, reusing and recycling in a fun and easy way. Making plant milks and other healthy plant-based drinks will become a habit that only takes 5 minutes of your time that you'll daily do without even realizing it.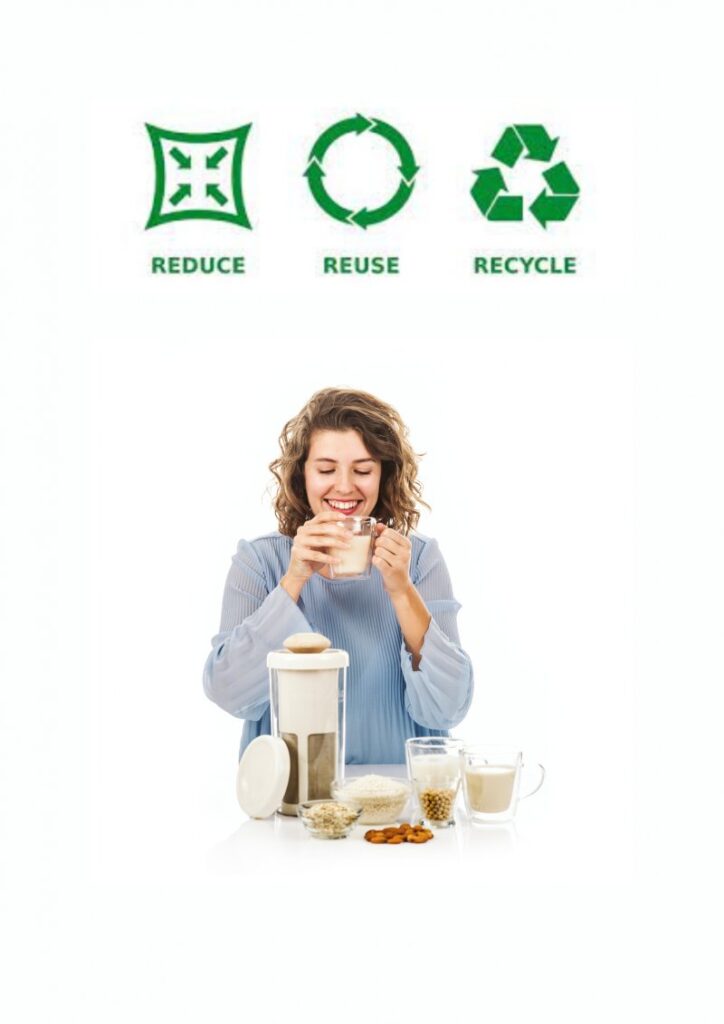 Vegan Milker Reduces
Thanks to the people worldwide who are already using Vegan Milker, at least 100 million of industrial plant milks containers have been avoided in just 10 years.
If we add to this the fact that the seeds used to make the milks are purchased in bulk, in addition to benefiting the circular economy, the amount of avoided waste increases considerably.
Vegan Milker Reuses
3% of the tools manufactured at Chufamix are defective and have to be discarded. Before throwing them away, we check for faults and items that have no functional, but merely aesthetic faults and offer them for sale as a reconditioned product.
This month the refurbished Vegan Milker is on sale at a 40% discount while supplies last.
Vegan Milker Recycles
Vegan Milker makes plant-based milks from any seed. Once the milk has been made we rescue the pulp and recycle it in a thousand ways in all type of sweet and savory dishes. This way nothing is thrown away and we get much more out of the basic foods.
You can consult the recipes of milks and pulps in the blog or download the free recipe Ebook.
Are you up for the challenge? Check out all the Vegan Milker options in the webshop.