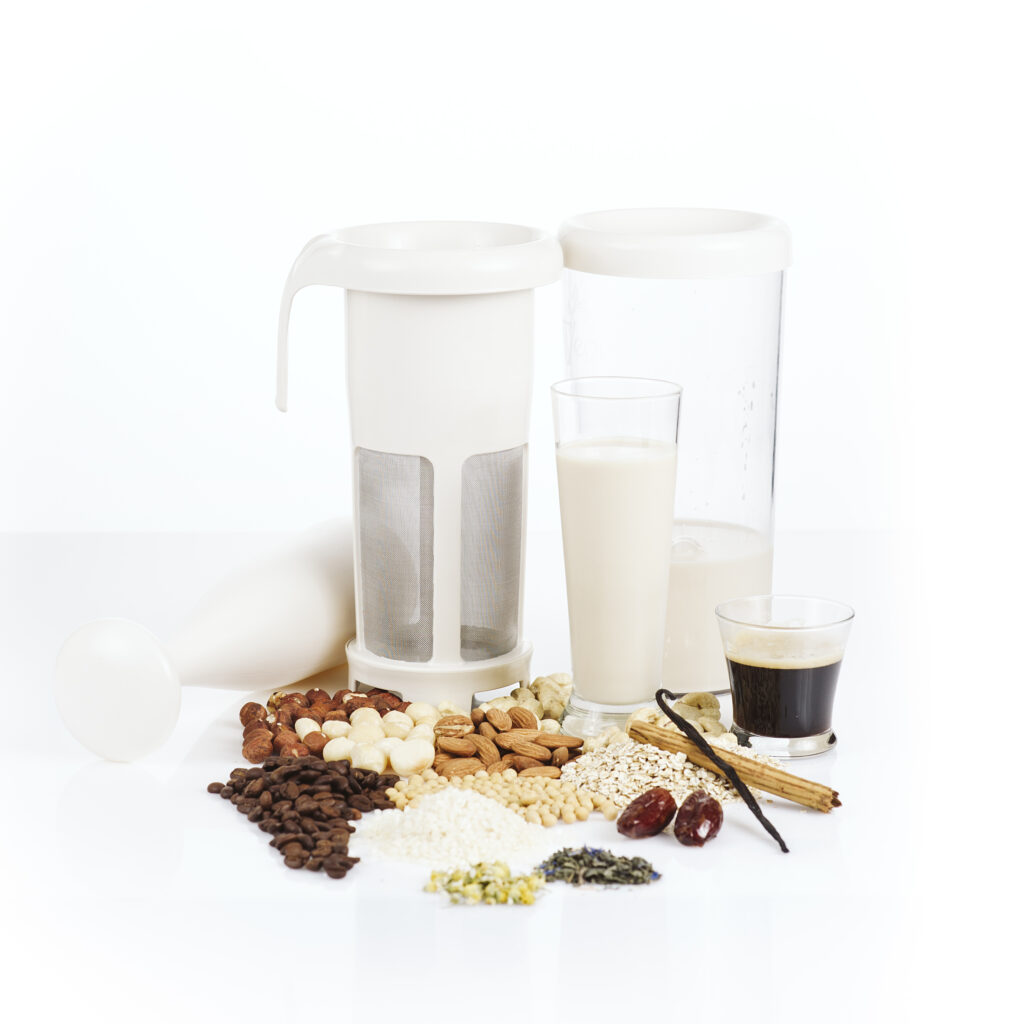 After a long period of I+D and thanks to your contributions and ideas that you have shared with us, finally we are launching Vegan Milker MÜLSI.
Let's take a look at the improvements of Vegan Milker MÜLSI: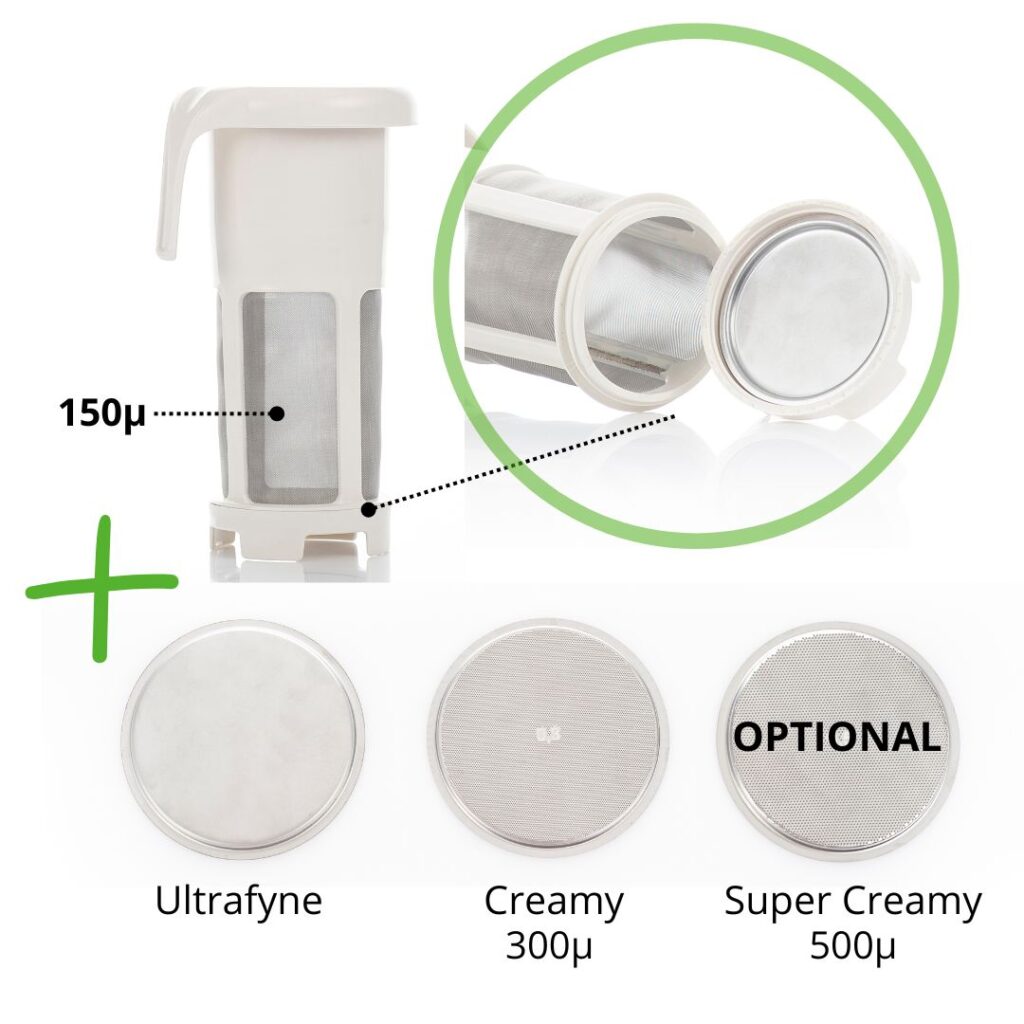 1- The micronage of the stainless steel mesh holes has been reduced from 300µ (0.3mm) to 150µ (0.15mm). This helps to obtain finer results. We can make coffee from grain (recommended) or ground coffee, caffé latte and all type of combinations of coffee with any other seed, or any type of tea.
2- The filter is unscrewable what allows:
To empty the pulp as a single cookie with just touch the mortar.
To clean the filter even faster and better than with the traditional Vegan Milker®.
3- The filter base has changeable discs of different micronage. We can choose whether to put a blind disc (without perforation) or a perforated disc on the base, thus multiplying the emulsifying effect of Vegan Milker:
Ultrafine Disc (without perforation): for fine texture (150µ).
Creamy Disc (300µ): amplifies the emulsion obtaining a creamier and more intense beverage.
Super Creamy Disc (500µ): ideal for foodies and gastronomic creations (not included in the kit).
4- The ergonomic handle enables to use the MÜLSI filter directly in pots, pans or cooking bowls in a more comfortable way. It allows us to cook more volume of any plant-based drink and, for example, to emulsify a 3 liters or drink in just a minute.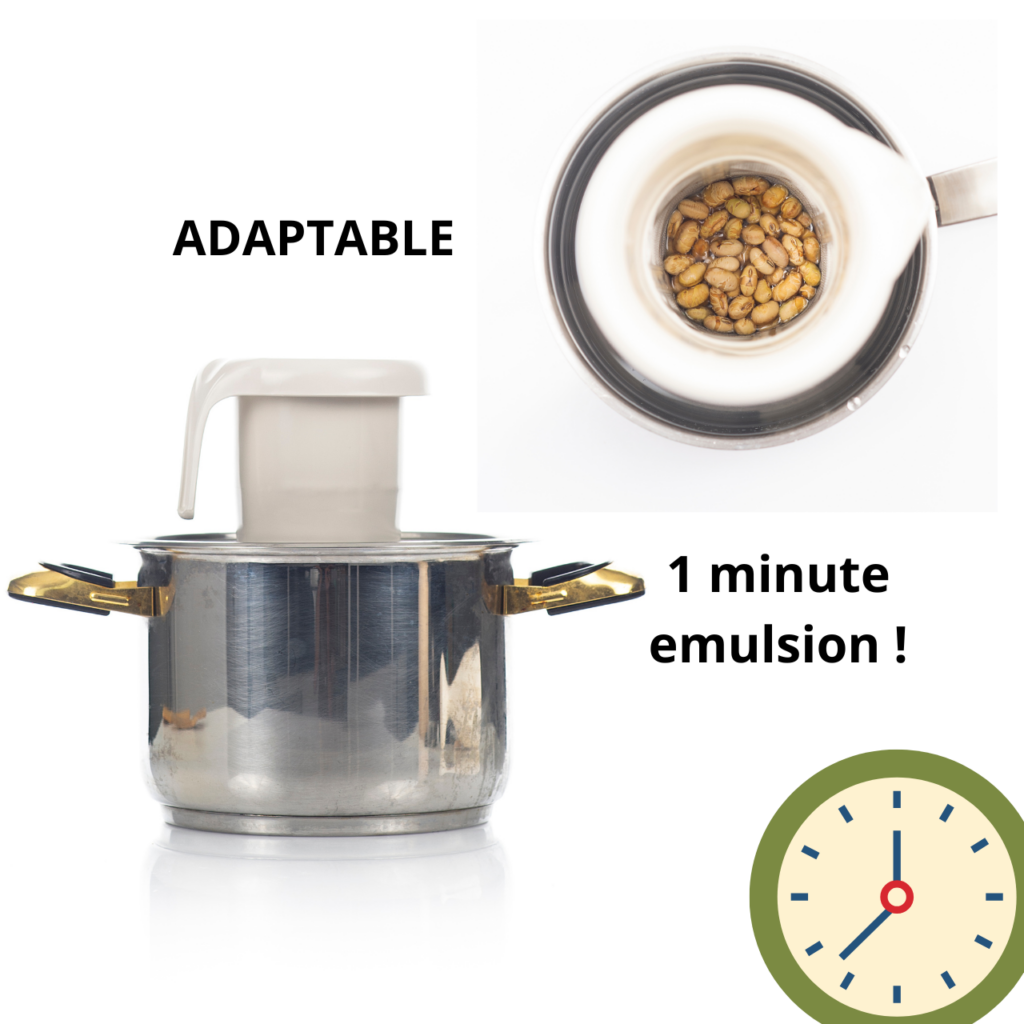 5- Hot water. Like the other Vegan Milker® versions, MÜLSI is manufactured with the best materials of European and North American origin, and injected in Alicante. After intensive chemical tests carried out in Germany, all versions of Vegan Milker have been approved to be used with water at 100ºC (for a maximum of 15 minutes) without any chemical or toxic element migrating to the food or beverages being produced. Certified by the Plastics Technology Centre (AIMPLAS), Bureau Veritas and TÜV Rheinland.
With MÜLSI we are entering a new age in which saving time, money and energy is multiplied. We are ready for a new reality.
Launch offer with a free bag of ground tigernuts until December 6, 2023. Welcome!