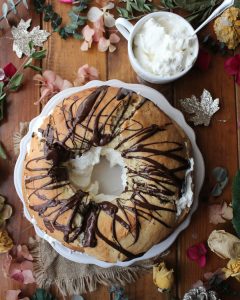 Hello everyone! Here in ChufaMix we really hope you're enjoying the holidays. If you want to make them even better, you need to check out this delicious recipe for a dairy and egg free rosca de reyes, which is a traditional Spanish dessert for the holidays. Thanks to our dear Earthly Taste who has shared with us this amazing recipe.
In order to make this recipe vegan friendly, we cut out the dairy and used some homemade almond milk instead (the recipe can be found on our blog), but you may use your favourite plant milk instead. They're so easy to make with your ChufaMix that you'll get to try so many different combos!
In this case, we used vegan eggs instead of the real deal. They can be found in health food stores, but if you cannot find them, you may use one tablespoon of flax meal and three tablespoons of water instead.
This is quite an easy recipe to make, but it's really important to let the dough chill as much as needed so everything turns out perfect.
We hope you like this as much as we did!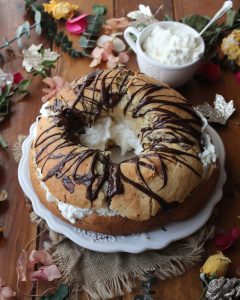 INGREDIENTS:
450 grams bread flour
150 grams raw cane sugar
200 grams homemade almond milk
25 grams fresh yeast
Zest from one orange
1 tablespoon blossom essence
75 grams olive oil
1 vegan egg
Filling: whipped coconut cream
INSTRUCTIONS:
Heat milk to 40ºC. Add the yeast and a tablespoon of sugar and let mixture chill for 15 minutes while you mix the rest of ingredients.
Whisk together flour, orange zest, sugar, egg, blossom water and oil.
Add in the milk/yeast mixture and let it chill for 5 minutes.
Knead the dough in the bowl until you're able to form a ball which is not too sticky.
Cover the bowl with a kitchen towel and let it rise for one hour in a warm, dry place.
Dust a kitchen surface with four and knead the dough until it's no longer sticky. If needed, you may use a bit more of oil.
Shape the rosca and place it in a baking tray. Let it rest for 25 minutes while you preheat the oven to 180ºC.
Bake for 40-45 minutes. If desired, you can paint the rosca with some oil and sugar so it turns out softer.
You will need to wait until it's cold to fill it.
Top it with dried fruit, sugar or chocolate.
Happy holidays and we hope you enjoy this!