Secure payment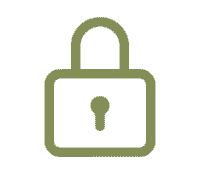 Veganmilker.com uses SSL: The SSL protocol provides authentication and privacy of information in all transactions.
Purchases made on our website are completely secure: your personal and bank data is protected and is not accessible to unauthorised persons at any time during the process. You can also choose to pay by transfer.
Payment methods available:

Visa or Mastercard credit card.
A very secure method, in which your bank details remain safe from unauthorised access during the transaction. For credit card payments we use the Redsys Secure Payment Gateway.
Bank transfer.
Performing a bank transfer to the bank account number which appears at the end of the purchase process. Always state your order number. Shipment will take place when we receive proof of payment. If we have received no proof of payment after 10 days, we will reject your order.
PayPal.
The most well-known and used secure payment platform on the internet.