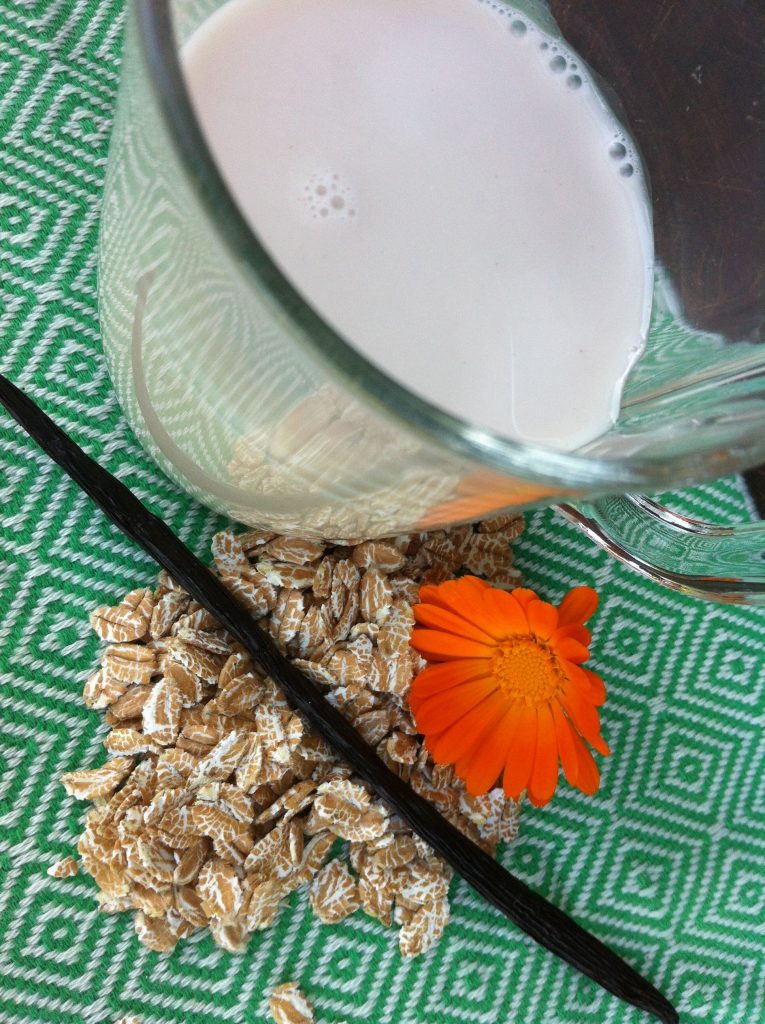 In the lactose alternatives family, we would say that globally rice milk and oat milk are the most popular grains milks.
Nonetheless, we shouldn't forget the other interesting options as spelt milk and kamut milk, which, although they are a little more expensive, are still more economic than almond milk  or coconut milk and, apart from being delicious, bring new elements to our diet.
Diversity of food in our diet means that we get minerals, enzymes, proteins and vitamins of all types, variation. All of this contributes to our health and the planet's biodiversity in general.
Spelt is a cereal that has been grown for thousands of years, but since it is not as productive as wheat, it was forgotten about in the industrial era. Nowadays it is being recovered thanks to farmers who have supported spelt and to whom we are very grateful for their work.
Let's see how to make spelt milk.
Ingredients:
100 grammes of spelt flakes
1 litre of hot water (70ºC)
1 piece of vanilla (2 cm) or a teaspoon of powdered vanilla
1 teaspoon of syrup (or organic cane sugar)
1 pinch of salt
Preparation
Put 1 litre of hot water (70ºC) in the Chufamix container.
Insert the filter with all the ingredients and mix for 1 minute at the most.
Let the drink rest for 5 to 10 minutes.
Remove the filter glass and squeeze the pulp with the help of the mortar to get out the last drop of spelt milk.
Leave it to cool for 10 minutes at the most and keep it in the fridge.
Tips and alternatives
If you don't like to add flavorings, you can leave them out and just add the pinch of salt. If you are used to the flavor of cereals, you will be surprised at how delicious spelt milk is.
Remember that any plant milk is much more delicious after two hours, when it has rested sufficiently. If, following this time, it tastes bland, just add your favorite ingredient; syrup, vanilla, cinnamon…
Unlike oat milk or rice milks pulp, spelt milk pulp does not have a thickening effect. However, it can be reused in various ways: include it in hummus as an extra ingredient, add it to guacamole, mix it with 50 grammes of wholemeal flour to make pancakes, biscuits, the main thing is to eat it!
You can also make a mixed cereals milk using 50 grammes of spelt flakes and 50 grammes of oat flakes for each litre. Thanks to the fibre in the oats, it will thicken up.
Do it yourself, delicious and nutritious!