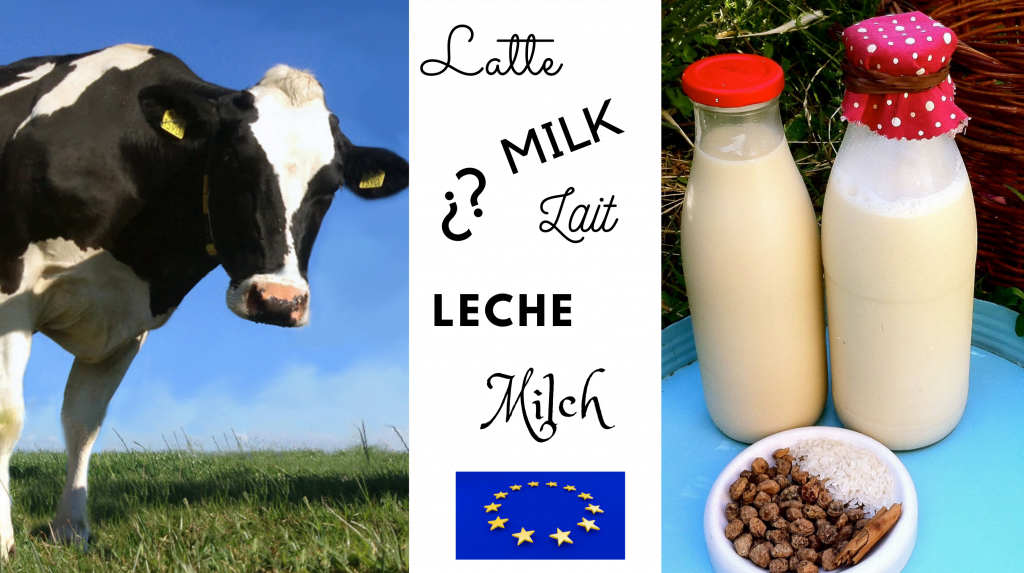 For the last few months, the Austrian company Oatly has been engaged in a large-scale campaign in which they are, once again, debating the use of the term 'plant milk', a struggle that Chufamix has been demanding for years with different actions.
Five years ago, as a result of a research into the history of plant milks and having established that the use of the term 'plant milk' is common and legal on all continents except Europe, Chufamix decided to recover the use of the term for this continent. As a small company and being far from being able to finance large media campaigns, we decided to file an application in Brussels and activate the debate.
As some of you may remember, to our satisfaction and surprise, a few years after we submitted it, the European Parliament agreed to process our request to legalise the term 'plant milk' and put it on its agenda. Today we are still waiting for a response, which perhaps with actions like Oatly's, can be accelerated.
We are delighted and encouraged that large international companies such as Oatly are joining Vegan Milker asking that the term 'milk' be applied to those of plant origin. We wish them all the luck and encouragement in the trials they face.
In any case, Vegan Milker by Chufamix encourage you to make your own vegetable milks at home: although Oatly advocates 'helping the planet' by replacing animal milk with plant milk, the product it offers is still ultra-pasteurised and packaged milk, generating unnecessary consumption of millions of packs with their corresponding carbon footprint.
We find it much more sustainable and healthier to consume plant milk at home, with a milk up to 5 times more nutritious than an ultra-pasteurised industrial one. It will also help the circular economy and avoid generating packaging by reducing your footprint on this unique and admirable planet.