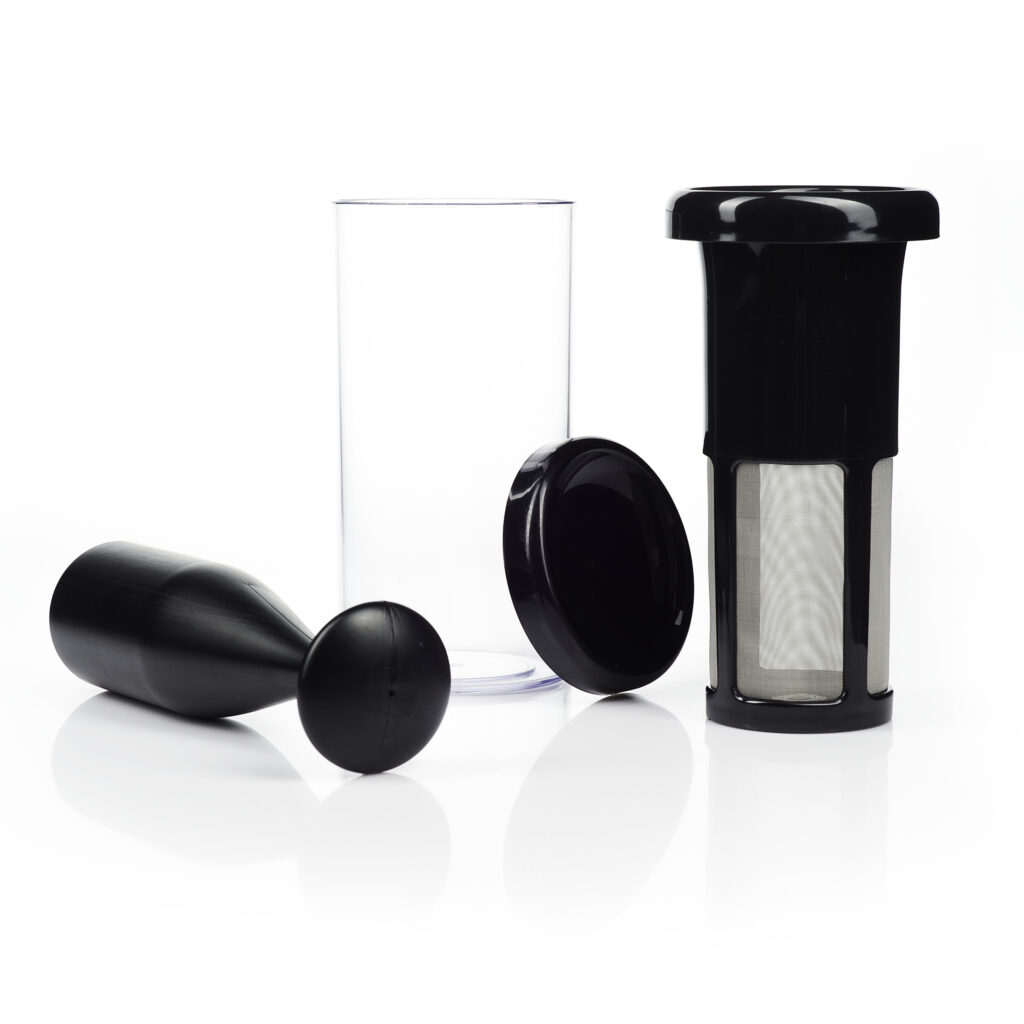 Because we are big fans of diversity and interpretations, just as you, from seeds, to animals, plant lovers, and without forgeting people and cultures, we decided to keep growing. Since there is the option to customize and design your Vegan Milker in our shop, with colors and materials of filters, lids and mortars, we realized that Black option is the most demanded. That's why, our more elegant version came to join the family as a complete package.
With Black Friday just around the corner, and away from entering the tsunami of exorbitant discounts to which local businesses like ours can't afford, we remain firm our values: quality and sustainability. So we present our Black version at the same price that its twin sister, the Vegan Milker Classic.
We declared ourselves fans of its brightness and contrast from the first moment we saw it. The combination of earthy-colored plant milks and stained whites makes a show of opposition. In any case, like the Classic model, its made in Spain with the highest quality materials. Top quality stainless steel mesh & plastic free of toxic components such as BPA, PVC, Formaldehyde, etc. All the elements are designed to last a lifetime and optimize its use. (See certifications)
Very soon you will be able to enjoy the new product in Amazon or in our official on line store www.chufamix.shop. If you choose the 2nd option know that, until November 27th, you can purchase the new version with a 10% discount with the code BLACK.
In addition, along with the Black, you will receive a free recipe e-book with interesting tricks to prepare all kinds of tasty homemade plant milks at home. What else can you ask for?
It's black, it's white
It's tough for you to get by (yeah, yeah, yeah)
It's black, it's white
It's black, it's white
It's tough for you to get by (yeah, yeah, yeah)
It's black, it's white
Black or White – Michael Jackson