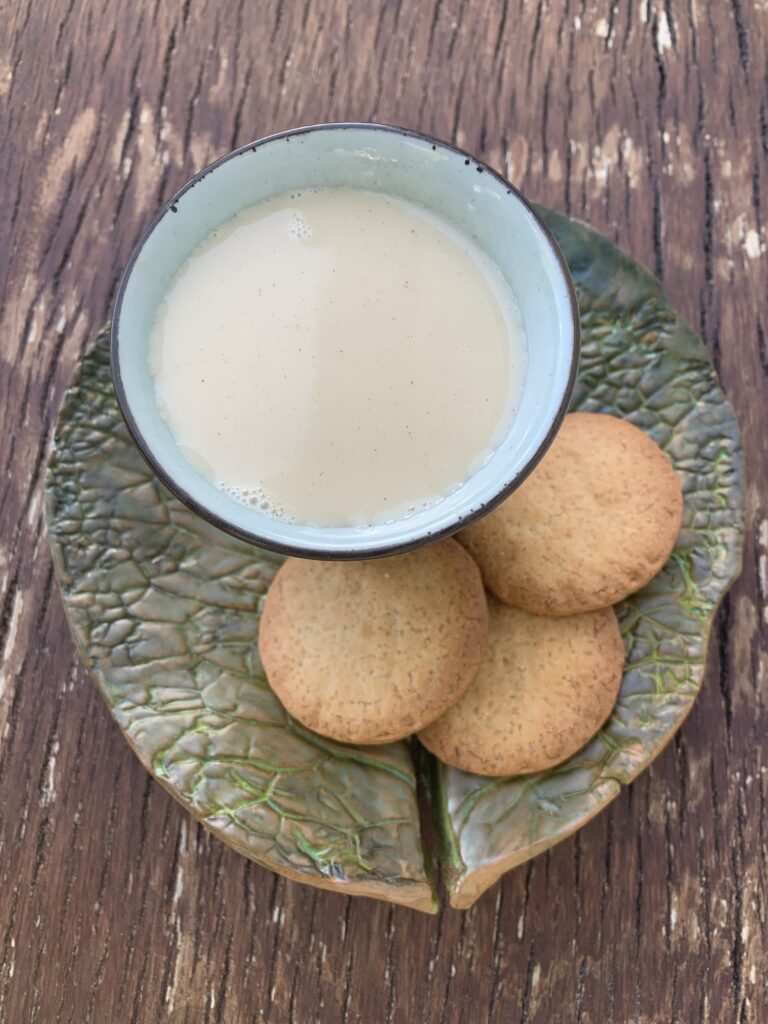 This chai latte recipe was invented by our New Zealand distributors @rogers_homewares for "The food show" held this summer in Auckland. They told us it was a resounding success. Curiosity to explore new flavors led me to try it right away and I instantly fell in love with its taste and texture.
Basically, the chai latte is the oriental version of our beloved caffè latte recipe, in which the coffee beans are replaced by a mixture of tea herb with aromatic spices.
For all those people who love aromatic tea or chai, this chai latte recipe opens a new possibility to make a creamier and more nutritious chai.
It can also be a proposal for those who do not like to drink teas or infusions, can begin to familiarize themselves with them in a pleasant and attractive way.

Which chai should I choose?
Although the word chai means tea in Hindi and Turkish, in much of the world it is used to refer to that infusion of intense flavor and aroma capable of taking us to India in a few seconds.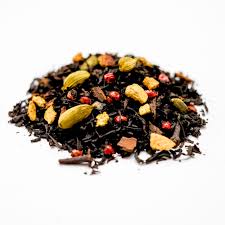 When I got down to work I realized that there are infinite varieties of chai and I did not know which one to choose. Most of them are based on green tea (in some cases black tea) and mixed with aromatic spices of all kinds: turmeric, cloves, ginger, cardamom, cinnamon, black pepper, aniseed, etc.
It may happen that the mixture of spices that perhaps we have never tasted or that seem very intense to us, may cause us a priori to reject them. For example, I don't like cardamom, but I admit that when I have tried it in combination with other spices, I have been very pleasantly surprised.
The best thing to do is to try it out. The alchemy that occurs with so many different aromas creates a drink with an exotic and unique flavor, difficult to imagine when you read the ingredients of the mixture on the product box.
There are some chai with mint in it that I have found to be more refreshing and suitable for summer. Other versions offer a warmer effect with strong spices such as black pepper, turmeric, cinnamon, excellent medicinal elixirs for autumn.
Chai Latte Recipe
Normally, chai is taken as an infusion or tea, however, Vegan Milker allows us to mix the tea with other seeds that are used in the preparation of plant milks and thus get to make the chai latte in one step.
Ingredients:
½ liter of hot water at 70ºC
1 tablespoon of chai
40 g almonds
20 g of oat flakes
A pinch of syrup (optional)
Preparation:
Preparation time: 8 minutes
Put ½ liter of hot water at 70ºC in the Vegan Milker jar.
Place the filter inside the jug and add all the ingredients.
Blend for one minute with the hand blender.
Let stand 5 minutes.
Lift the strainer and press with the mortar to strain the mixture. Any of these tricks can be used to facilitate the pressing.
Serve hot or cold depending on the moment. It is very tasty at the moment of preparation, but the flavor settles and improves after resting a whole day in the fridge.
Store in the fridge. It will last between 3 and 5 days.
The pulp is ideal to use in pastries or to make pancakes.
Other related articles: