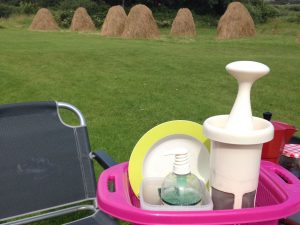 Now that we are coming into the holiday season and some of you might be thinking of taking the ChufaMix away with you caravaning to the mountain, the beach, on a picnic and so on, we thought we´d take the opportunity to share this video recorded in Stockholm on November 2013 on how to clean the filter glass with a bucket of water and a glass.
Important things to note are to do it right away after use, before the pulp has dried out, and to use hot water.
In the video we use a kettle to heat up the water but you can also use a saucepan and the stove.
Remember to dry the mesh with a cloth after cleaning the filtering glass.
You have more information on filtering glass maintenance in this link.
There is no limit for "Chufamixing" !