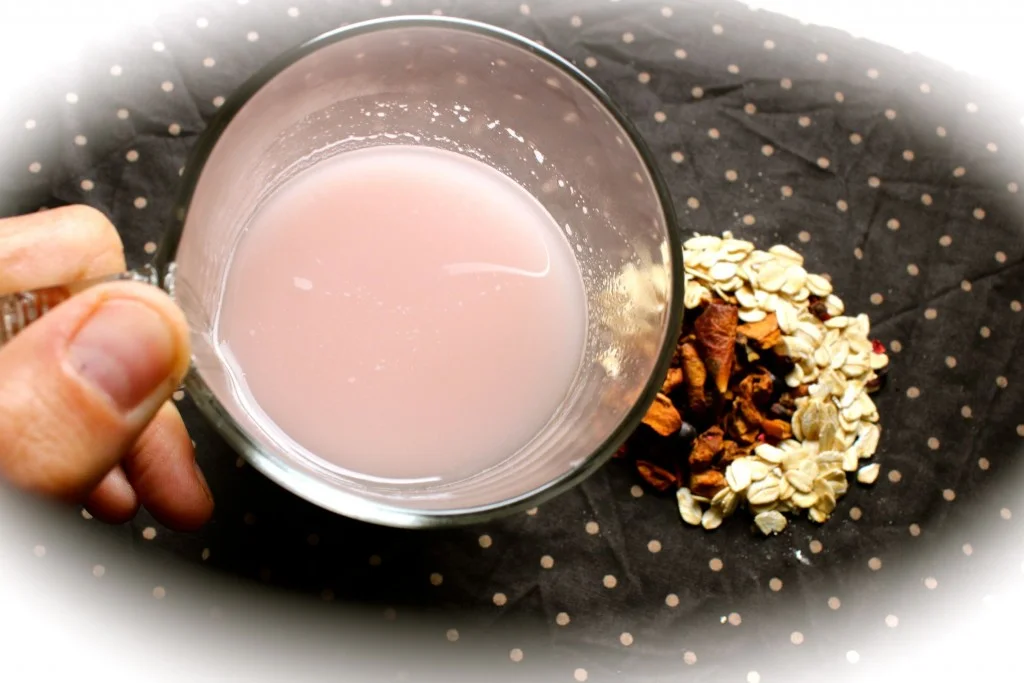 Are you looking to improve your dairy free diet?
homeIt is very easy to improve a vegan oat milk with properties of other plants.
How?
Instead of using hot water, you can use an herbal infusion or a tea.
As an example we have tried to do an oat milk with berries.
Ingredients for making the tea:
1 liter of hot water

2 tablespoons of dry berries
Ingredients to make the milk:
1 liter of tea
50 grams of

oats

1 teaspoon of agave syrup or honey.
1 pinch of salt (optional).
Preparation:
Make the tea as you usually do. After that put the tea into the Vegan Milker container.
Add the rest of the ingredients to the filtering glass and blend for about 1 minute.
Finally separe the filtering glass from the container and strain the milk with the mortar.
Water temperature
All cereal milks should always be made with hot water (70ºC). It's a simple trick to get a dense and tasty milk.
Tips and alternatives
You can apply the

same trick to all cereal milks

; rice, spelt…
You can use other herbs

depending on

your nutritional necessities or tastes.
When using berries, it's difficult to recycle the pulp for cooking.

When using other herbs, the remaining pulp can be eaten, as long as they're edible!

En el caso de otras hierbas, no hay problema, siempre que sean comestibles, claro.
The best way to add herbs is

by collecting them ourselves

from the forest. If you can't, try to find local and ecologic varieties. Some local herbs are easy to plant at home, so you could harvest them yourselves in your garden!
In this link we have provided a nice picture of medicinal herbs and some advice on how to use them.
Here is more information about how to improve plant milks with teas.