Today we are sharing our latest discovery to reuse the plant milk pulps: the recipe for beetroot pâté with walnut pulp. We love making vegan pâtés using plant milk pulp. It's a simple, super nutritious and very versatile option that offers infinite variations.
How to make beetroot pâté with walnut pulp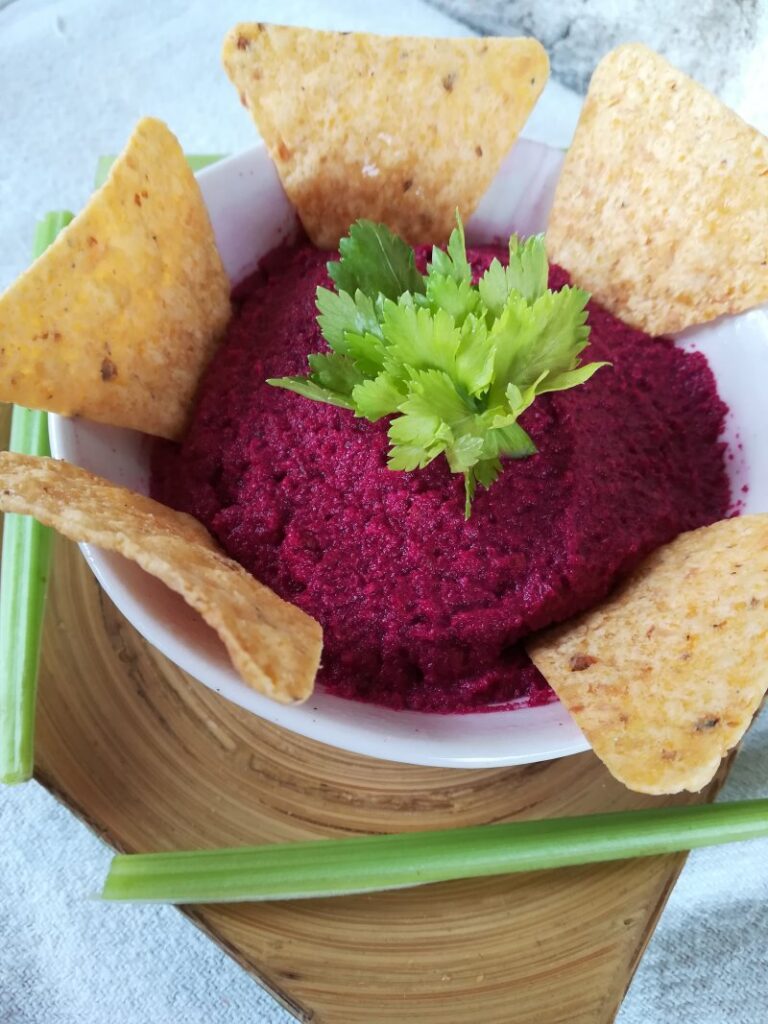 The main ingredients are cooked beetroot, coriander – ideally fresh – and walnuts.
Ingredients:
100 g walnut milk pulp
250g cooked beetroot
1 minced garlic
2 tablespoons lemon juice
6 tablespoons of EVOO
a handful of coriander leaves (or 1 tablespoon of seeds)
1 pinch of salt
Preparation time
5 minutes
Preparation
Put all the ingredients in a container and blend them with the help of a hand blender or directly in a food processor.
Serve the pâté accompanied by veggie crudités, nachos or a toast.
You can also add this pâté as an ingredient to any salad and enjoy the color and flavor that it brings.
Tips and alternatives
If you do not have cooked beetroot, peel a raw beetroot and boil it for 10 minutes.
Also could be replaced the fresh coriander leaves for coriander seeds, but it's finer with the herb. In case of using the coriander seed, you have to insist more with the blender until the seed is completely crushed and it does not bother when spreading the pâté.
Instead of the nut pulp, you may use any other nut milk pulp, ideally from cashews, macadamia nuts or pecans. It can also be used sunflower or pumpkin seeds milk pulps.
We encourage you to try it, because we think you will love it, by the way, which is your favorite vegan pâté?