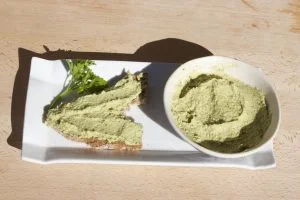 This is a simple guide on how to make a delicious veggie paté at home in an easy, quick and cheap way.
Everything's a pro when it comes to making your own plant milk at home. On one hand you get a deliciously wholesome plant milk which is also much cheaper than anything you can get at the store. On the other one, you get to cut down on unnecessary packaging. Plus you end up with some real tasty pulp which you can use in recipes like this one!
I hate having to throw away food, and I'm sure you all try to avoid it as much as you can too. That's why I've done so much research when it comes to creative ways to use up the pulp (you can even find a section on the blog!)
This is probably the easiest way to put them to good use: veggie paté. It's such a healthy food, since it's made from nuts, oil and lemon juice, although you can add even more nutrients using a vast array of other ingredients. This one, the original version, is coeliac friendly.
These are the basic ingredients you'll need: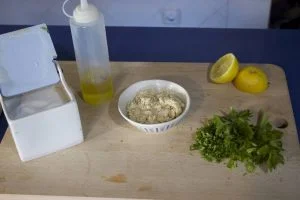 100 grams of leftover pulp from making almond milk
2 tablespoons of lemon juice
3 tablespoons of extra virgin olive oil
One garlic clove, minced
Fresh herbs to taste
A pinch of salt
Instructions:
Blend all of the ingredients but the olive oil until smooth.
Add oil and blend again
Keep paste in a glass jar up to 5 days in the fridge.
Other recommended ingredients:
You can add many other ingredients to make an even creamier, more delicious paté. Sautéed mushrooms or marinated artichokes make a really good one if you feel like getting creative.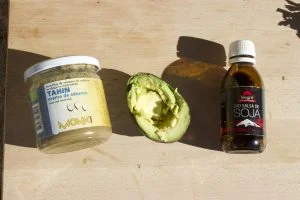 Other raw ingredients we've been really enjoying are the followings, although you get to experiment with any other ones you fancy, too!
Avocado: add half to the blender to make a really creamy paté (or a whole one, if it's too small)
Tahini: a spoonful will add a punch of flavour and creaminess!
Soy sauce: it adds a delicious umami flavour which goes so well with the paté. Careful though, you'll need to reduce the overall amount of salt used!
Olives: make sure they're pitted before adding them to the mix. It's such an easy way to add both flavour and creaminess!
When it comes to choosing the pulp to use, we recommend the following since they yield the most creamy, delicious patés: all kinds of nuts (especially walnuts, almonds and cashews) and sunflower, pumpkin and sesame seeds.
Tips and tricks:
This recipe works well in big batches too. Simply increase the amount of each ingredient accordingly!
You can also make a really good creamy vegan almond soup by blending the paté with cold water and breadcrumbs. So good!
Here you can find a videorecipe for you to see how easy to make this paté is!
Cheers!