In Chufamix we love trying new homemade plant milk recipes. Thanks to our constant experimenting and help from people from all over the world, we have learned how to make all kinds of plant milks which, apart from being very nutritious, are delicious.
In summary, today we're going to present the homemade plant milk recipes which have been the most popular with our international public over the last three years. All of them are lactose-free and suitable for vegans: almond milk, coconut milk, rice milk, oat milk, soy milk…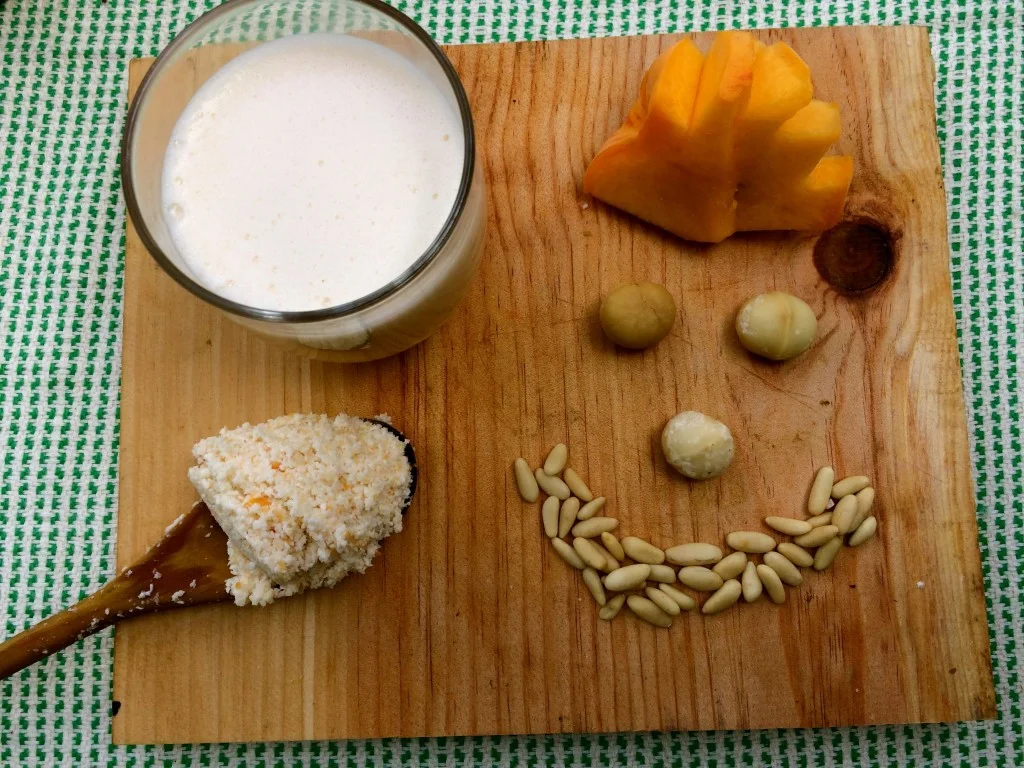 We are so pleased that more and more people are choosing to recover the tradition of preparing plant milks at home. Although it may seem to be a fad, we have delved a bit more into the history of plant milks and we have found very old references to the use of plant milks in popular eating. We have found old recipes describing how to make almond milk, soy milk, coconut milk, peanut milk, sunflower seed milk,…
So, here we go with the updated version of the best-known traditional recipes on a worldwide level. You'll see that they're easy to make and can be improved with natural ingredients to give them a special touch which is well appreciated in modern cooking.
All of them are made with the Chufamix, at home, with natural and, where possible, organic and seasonal ingredients. All of them are tasty options for a gluten and lactose-free diet.
We have written them in order. The first recipes are affordable plant milk recipes suitable for any economy and we finish up with the more "gourmet" recipes. Let's get going!
Click at the tittles to see the whole recipe and the video tutorial.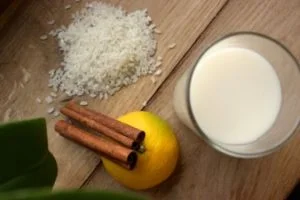 Rice milk is easily digested and doesn't contain gluten, so it is a very popular choice for vegans and is within reach of all budgets. Using organic rice it coasts 0.35€/ litre.
Homemade rice milk contains high levels of vitamin B and carbohydrates and thanks to the starch in the rice seed, it is a plant milk which thickens when heated, allowing it to be used as an ingredient for making creamy sauces, béchamel or thick cocoa.
Rice milk pulp contains even more starch than the milk, so we can use it to thicken any sauce. An easy example is this recipe for béchamel sauce made with rice pulp.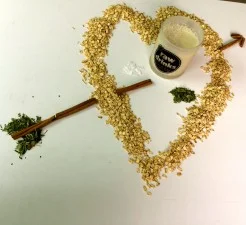 Oat milk contains gluten, so we don't recommend it for people with coeliac condition. It is a sweet, creamy milk. It contains loads of natural fibre, vitamin B and it can be said that, among the cereals we know, it is the one that contains the highest level of beneficial fatty acids.
To make one litre of oat milk use 50 grammes of oat flakes (it is better if they are fine flakes), meaning that using good quality organic ingredients, the milk costs us around 0.3€ a litre.
It is also a very versatile milk that can easily be used as an ingredient in sauces and vegetable purées, including béchamel sauce.
Oat milk can also be made using an infusion. As an example, here are some recipes about how to improve cereal milks with teas.
Oat milk pulp can be put in a pan and cooked to eat like a piece of toast, mixed with some flour to make tacos, pizza base, or veggieburgers, or included as an ingredient in biscuits, bread, sponge cakes, etc…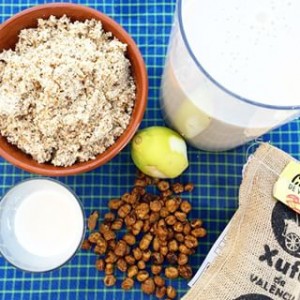 Tigernut horchata is a very interesting option since it has similar properties to homemade nut plant milks (almonds, hazelnuts, walnuts, pistachios…), but it is not so expensive.
Traditional tigernut horchata is made with 200 grammes of tiger nuts for every 1.5 litres, so the price of homemade horchata made with the Chufamix is around 0.80€/litre.
The tigernut is an age-old crop from the Mediterranean area (Alboraya, Valencia), which has survived thanks to the local family farming tradition in Valencia. Nowadays the tigernut has become a super food which is highly valued in many parts of both the East and West.
Leftover tigernut pulp can be used in a similar way to nut pulps. It can be added raw to yogurts, salads, soups, or in desserts.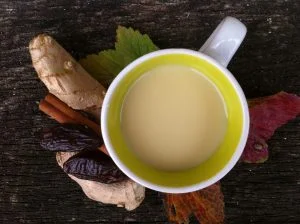 Before moving on to the "gourmet" milks or high-range homemade plant milks, we are going to explain an interesting option which is making milk from a mixture of cereals and nuts. This type of plant milk is around 1 €/litre.
It is a very interesting suggestion because we can enhance the properties and flavour of any cereal milk with a handful of nuts. Add the amount of cereal from the original recipe and then 50 grammes of nuts (almonds, hazelnuts, pistachios…).
As an example, here's the recipe for spiced rice and almond milk which has been a great success among our followers.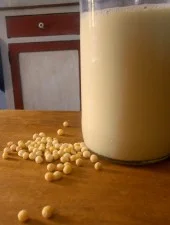 Soy milk is often used as a vegan alternative which has a high protein level and is lactose-free. This milk is very popular in Asia and America, where it has been consumed for many years.
Due to the questionable business of genetically modified soy, every day more people are buying organic white soy bean grains and are making their own milk at home. The price of the homemade soy milk made using organic soy is around 0.80€/litre.
Since it is a legume which is difficult to digest, it is best to cook soy milk for between 10 and 15 minutes before drinking it. Meanwhile simmering, you can add any natural flavouring to sweeten the milk (vainila, cocoa, cane sugar…).
The leftover pulp can be used to make homemade tofu or as a baking ingredient. Here's a recipe for carrot and okara cupcakes.
6- Coconut milk recipe – video tutorial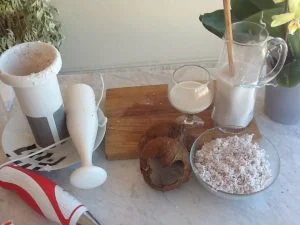 Coconut milk is the most affordable of the nut milks. It is used a lot in tropical countries, especially for cooking.
People who have heart problems or high cholesterol should only drink coconut milk in moderation since, on the contrary to the other nut milks, coconut milk contains large quantities of saturated fats.
You need a fresh coconut or 150 grammes of grated coconut to make 1 litre of milk, meaning that we can enjoy 1 litre of natural coconut milk for only 1€.
Coconut milk is very tasty and you can make lots of exquisite dishes with it. There are some recipes which use it in our Thai food section.
Leftover coconut milk pulp has lots of uses; baking, soups, accompaniment for muesli or yogurt…
Like other nut milks, almond milk is a plant milk which contains lots of vegetable proteins, minerals, unsaturated fatty acids and carbohydrates. Also like any other nut milk, it is an alternative to cows' milk which does not contain either gluten or lactose.
As it has become quite fashionable to drink, at the moment it is probably one of the most expensive plant milks. If we make almond milk with 100 grammes per litre, like the traditional recipe, a litre of homemade almond milk can cost around 2€/litre.
You can use the same amount of other nuts to make a litre of walnut, hazelnut or pistachio milk, but the price will be less than almond milk price.
Of course, leftover pulp from any nut milk, be it almonds, walnuts or pistachios, is a delicacy which can be eaten just as it is with a spoon, or used to prepare different savoury or sweet dishes. As an example, here's the recipe for vegan almond paté.