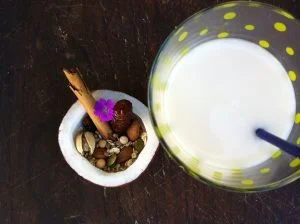 Drinking plant milks frequently doesn't have to Clash with maintaining good calcium levels. You only need to know which ones are the richest in this important mineral, and then making your milk using those seeds!
Said seeds can also be used as an extra ingredient to boost up other homemade plant milks made from other nuts or grains which aren't as high in calcium. It's as simple as adding a handful of the following seeds to your favourite milk to increase your calcium ingest.
Price will obviously vary depending on where you're located (prices on the table reflect Spanish market). You'll see there are quite a few options – some more expensive than others. However you have to remember that not only will you be getting some plant milk, but some nice pulp as well. We recommend you make the most of this pulp, as it contains 50% of the nutrients in the seed. You can find some more info in the pulp section of our blog.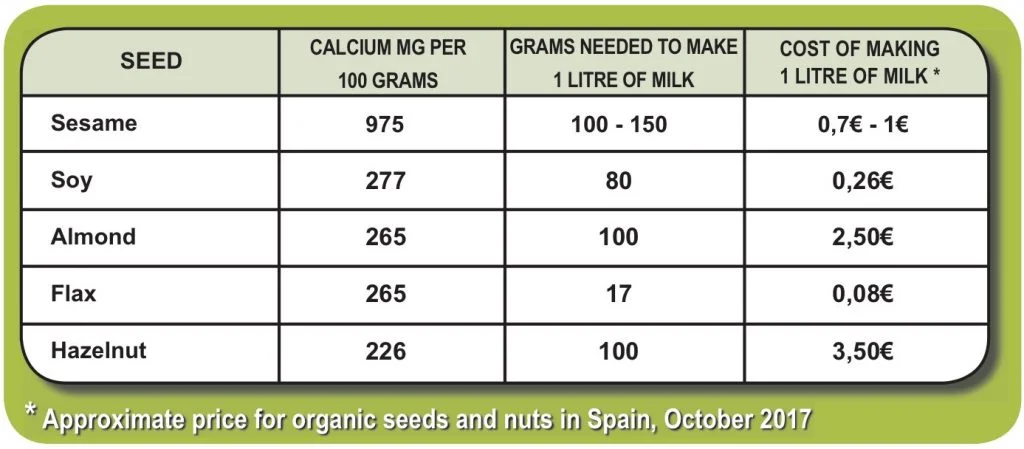 As you can see, sesame sedes are three times as rich in calcium as almonds or soy, and also cheaper. What a nice surprise! Keeping our fingers crossed that it doesn't get all trendy and consequently pricier.
This is a clear example of how advertisement wants to focus all the attention on one particular seed, as if there weren't any other options available, so they can get maximum profit from it, as it happened with almond milk, soy, quinoa, goji berries, argan, Himalayan salt, etc…
Here in Chufamix we 100% trust in mother nature to supply us with all the nutrients we need in our natural habitat, without having to import anything. Remember: loval is always the best, most eco-friendly choice!
Let us briefly introduce you to each one of these calcium-rich vegan milks so you can decide which one is more convenient for you:
1-Sesame milk: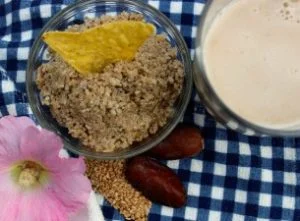 If you fancy the taste of sesame or tahini, this is a milk you'll adore. It's recommended to toast the seeds before making it, or you can buy already toasted seeds as well. Sesame milk isn't super creamy, and it doesn0t really thickens when heated, either.
This milk is such a nice one to drink on its own and also add to tea, coffee or smoothies. Not only does it have a high amount of calcium, sesame milk is also really high in iron, at 14,6 mg per 100 grams.
You'll need about 100-150 grams of seeds to make 1 litre of milk, so it will cost about 0,8-1€.
Here you'll find a detailed recipe.
2- White soy milk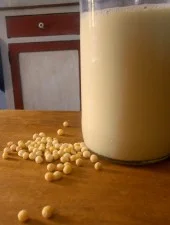 Soy plant has been widely manipulated and in it's hard to find non GMO soy today, but it's still possible. These seeds are super rich in calcium and plant protein, so it's a perfect addition to a vegan or vegetarian diet (and also great food for cattle!). This is why, big companies around the world have decided to grow huge extensions of this plant, ruining a big part of the Amazonian rainforest and poisoning the land in Brazil and Argentina by using aggressive pesticides.
It's not the tastiest milk out there, so it's common to add natural flavouring to it to make it more pleasant. Soy milk has also been traditionally used in cooking and baking.
In order to make one litre of homemade soy milk, we'll use 80 grams of yellow soy (always organic), so it will cost around 0.26€.
Going back to the calcium topic, you'll see that you will need to cook soy milk for at least 15 minutes to make it more digestive and therefore nutritious, since this increases the bioavailability of the nutrients.
Here you´ll fing a detailed recipe
3- Almond milk: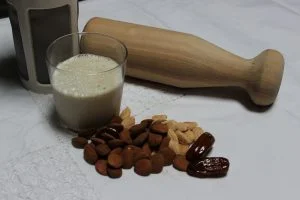 Almond milk is a true favourite since it's not only delicious, but also high in calcium, vitamins and healthy fatty acids. Along with soy milk, almond milk is considered to be a perfect substitute for cow's milk.
Its lovely nutty flavour and creamy, luscious texture make it the perfect milk to drink on its own and also use as a smoothie, yogurt and cheese base.
Granted, it's more expensive than the rest of milks in this list, but you can also do a bit of good ol' second extraction to make it more affordable. You can see how in the videotutorial attached to the recipe.
4- Flax milk: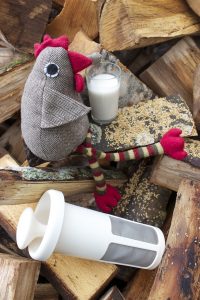 Homemade flax milk is more often known as a great aid for gut health, and not because of its calcium content. As it happens with every medicinal item out there, it mustn't be drunk in large quantities, as it can be bad for your health.
It's not the most exciting milk of the bunch: neutral flavour, not too tasty and its texture can be too gloopy. However, to make the most of its medicinal properties, it's recommendable to drink it on its own.
Here you have the recipe for homemade flax milk.
5- Hazelnut milk: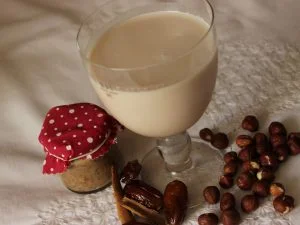 This plant milk is similar to almond milk, also creamy and really tasty. It's easy to digest and high in minerals, soluble fats and vitamin E (a well-known antioxidant). You can drink it on its own or also add it to smoothies and similar.
You will need about grams of hazelnuts to make one litre of milk, so it ends up being a pricey one, at 3€ per batch. Again, feel free to do a second extraction to make it more affordable. You can see how if you checked out our homemade almond milk videotutorial.
Last but not least, it's super easy to add whichever other ingredients we may have on hand to boost up the calcium levels in the milk. Dry fruit is often rich in said mineral, so you can try the following:
Dry figs; 193mg calcium per 100 grams.
Raisins : 80mg calcium per 100 grams
Dates: 70 mg calcium per por 100 grams.
It's enough to add a couple of pieces of each, but it depends on your personal taste. Remember that if you'd like to use dates, you have to remove the pit so you don't wreck your blender!
No excuse to have low calcium levels now! We hope you enjoyed these practical and affordable suggestions! Cheers!